Une semaine avant la sortie de sa nouvelle édition « The Definitive Experience », Metal Gear Solid V : The Phantom Pain revient sur le devant de la scène avec de nouveaux goodies.
Article original, le 05/10/2016 à 23:00 -
Konami
vient d'annoncer une collaboration avec
Titan Merchandise
pour la création de douze petites figurines en vinyle d'un peu plus de sept centimètres de hauteur. Dans le lot, on retrouve tous les personnages emblématiques de
Metal Gear Solid V : The Phantom Pain
, si ce n'est Code Talker, Paz, D-Horse, Zero, D-Walker ou encore Ishmael
[pour ne pas divulgâcher les lecteurs actuellement en cours d'aventure]
. Mais comme à son habitude, Titan Merchandise a caché quatre figurines mystère à dénicher et à collectionner. La sortie est estimée au 28 avril 2017. Notez que chacune de ces figurines est enfermée dans une
« blind-box »
, en d'autres mots : une boîte qui cache volontairement son contenu. Aucun prix n'a, en revanche, été communiqué actuellement.
Mise à jour, le 18 mai 2017 :
Ce jeudi,
Hideo Kojima
et
Titan Merchandise
ont dévoilé quelques photos de ces figurines. Grâce aux clichés de Hideo Kojima, les quatre figurines mystère sont désormais connues, en l'occurrence : Venom Snake et son bandage d'hôpital, Quiet en version ensanglantée, Big Boss en version Ground Zeroes et Venom Snake en tenue (semble-t-il) Tiger Stripe. D'après les sites de ventes en ligne
Forbidden Planet
et
Entertainment Earth
cités par
Titan Merchandise
, le prix de l'ensemble des figurines oscille entre 149,99 livres sterling et 199,99 dollars. Quant au prix d'une seule figurine, comptez entre 7,99 livres sterling et 9,99 dollars. Sortie prévue pour le mois d'août 2017, sans plus de précision.
Présentation des 12 figurines
Photos des 12 figurines prises par Hideo Kojima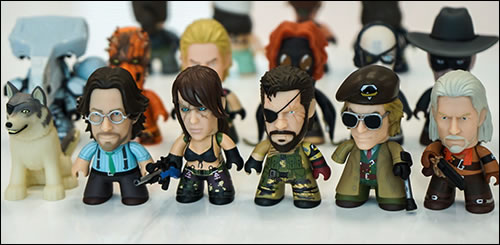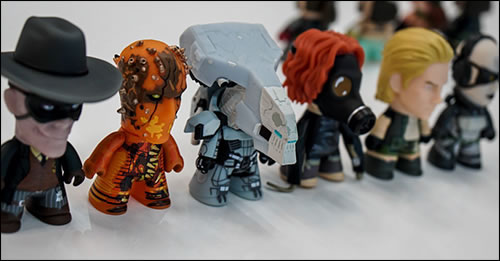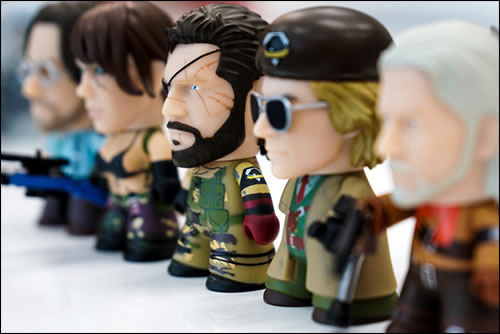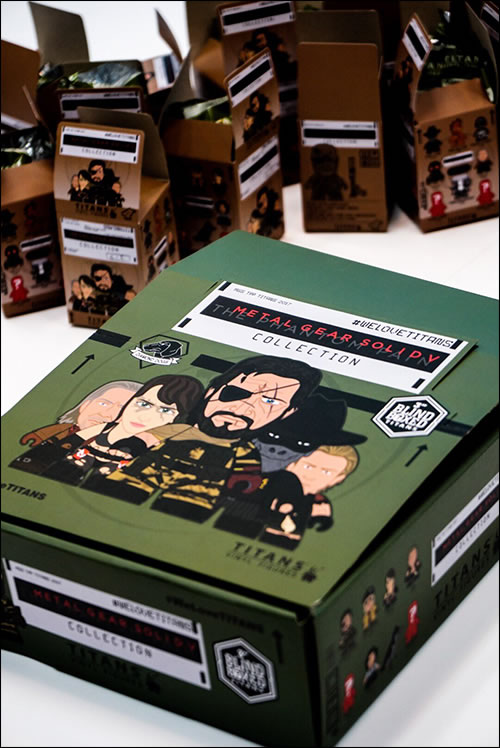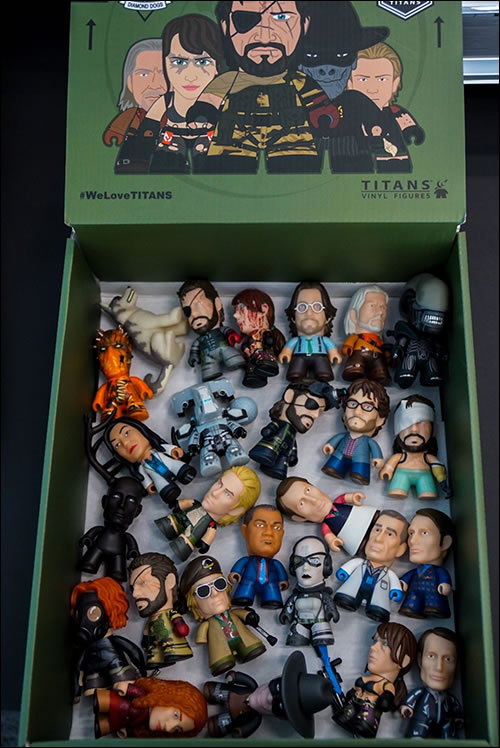 Parmi les figurines de Metal Gear Solid V : The Phantom Pain, Hideo Kojima y a
mélangé sa collection de figurines de la série télévisée Hannibal et du film Alien.

Titan Merchandise
|
Màj :
Titan Merchandise
,
Twitter Hideo Kojima